The perfect dating profile in 6 steps
Last Update : January 12, 2016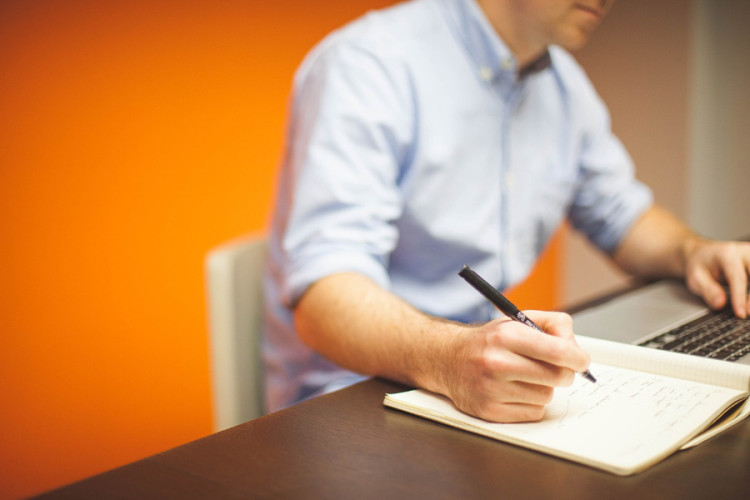 #1 Set up what you want
This first step will help you find out why you are currently going to use an online dating website… Because there are many kinds of dating platforms, so you have to select the best one for your needs: serious relationship or casual dating?
It could be helpful to list what you expect from this relationship: age, gender, short or long term, children planning, special features, etc. Make a list of the « must-have » and « no-nos ».
#2 Write a list of what makes you unique
Describing ourselves doesn't sound easy… and it's not! You better proceed by listing what identifies yourself: your basic description (hair color, eyes, etc.) and your personality features like: your hobbies and interests, even the most insignificant ones, if it has its place in your life (author' movies, medieval castles, etc.) because someone can notice it, especially if he or she is sharing your passion.
Pick up words that best describe you by mentioning what you are interested in: travels, eating out, dancing, practising sports… and try to be precise: where do you like to travel? In groups or backpacking? Which kind of dance do you prefer and would you like to practise it with your future partner? Don't hesitate to give more details.
#3 Write your best description
It's like writing a personal ad. To get the most of it, it's essential to find out what makes you different, unique, out of the crowd… Avoid the traditional overused qualities such as « I am an easy-going person » who is actually « looking for love »… Well, people know that! If you have a secret passion, it's time to reveal it!
Your friends can help you do this job: they might be able to describe your behaviour and give you inspiration. Try to add a bit of fun in your description, to show the other members how friendly you are. This will let them guess your sense of humour, if you feel it represents you as well.
Then, do not write a book or your autobiography… Use keywords to catch the eyes of your potential partners to encourage them to read your full profile page.
#4 Choose a meaningful screen-name
Your screen-name brings a lot of information or could also be completely meaningless… A few features may help you to brainstorm a great screen-name. It has to be short enough and easy-to-remember. Needless to say that "Sexygirl38" sounds a bit common. Try to make it unique as you are.
#5 Add a great profile picture
Choose a good quality picture which shows you clearly. We prefer close-up shots because it gives more information and is, obviously, more adapted to catch someone's attention. It's important to have a smiling face on your photo, which makes you friendly and approachable. Don't be pretentious, it doesn't work, and do not try neither to be someone else, your date will find it out at one point…
#6 Write a positive headline
Most of the time, you have 2 boxes to describe you: a short section to write an eye-catching resume, and a second part to detail your profile. The headline is, at least, as important as your screen name. It must be distinctive. Try to make it both intriguing and honest, to suggest something people will want to discover more about (=you!!). As usual, it has to define you as the unique (and amazing) person you are !