Single parents: go back to the dating scene!
Last Update : January 13, 2016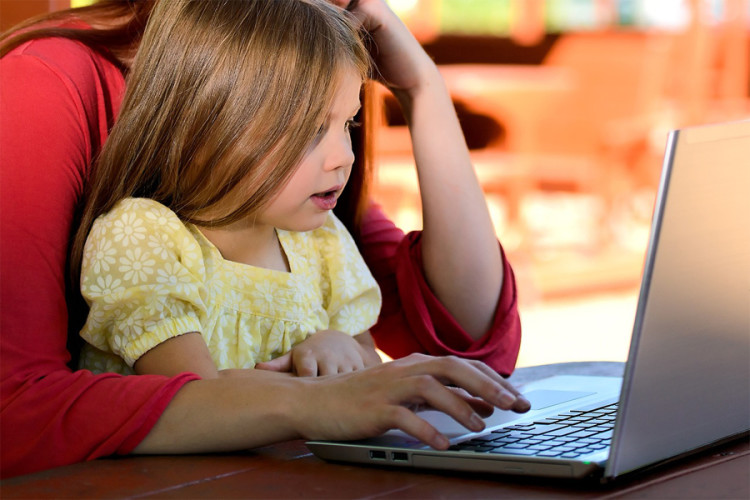 How to write an adapted dating profile as a single mom? What about introducing my children to a new partner? Single parents wonder how to deal with their love life and their parent's responsibilities. Do not forget you can always have both! If you're not convinced yet, please read below…
Your dating profile
Single parents have to be honest in their online dating profiles. If you don't mention that you have triplets… Be sure your partner will get to know it at one point! The surprise effect won't have any positive impact… Writing an attractive dating profile needs first to clear your choice about what you are looking for: serious commitment? Someone with kids too? Can you move if necessary or will you prefer to stay in your area, etc.
Then, a few tips might be usefull to choose the right picture for your profile. Some single parents put straight away a photo of them and their children, to show they belong entirely to their lives. It also show they have nothing to hide, which is a good point.
Your screen name must identify yourself as the unique person you are (not only a single mom or dad…), which applies to your headline too. These elements have to focus on you, without your kids: what makes you special and attractive (activities, interests, values…). If you have secret passions, it's time to reveal it!
Single parents sometimes make unecessary mistakes: they tend to make people think they are searching for a substitute dad or mom, which doesn't sound attractive ! You are looking for a partner for yourself, not a new mother or father to take care of your children! Your potential dates have to feel they will not be asked to take on all your responsibilities.
Take your time to introduce yourself as someone motivated, friendly, available and approchable, ready to start a new love journey (with a few more passengers _your kids_) and do not forget that the other dating website members are expecting to discover the real "you", so let's show them your best self!
Introduce your new partner to your kids
Once you've met someone and feel he or she could be the Right one, all single parents are wondering how to tell the news to their kids? This process is important: always keep your children aware of the situation, that you are dating someone, etc. Older kids can even be involved in this process, by helping you writing your online profile, for example. Obviously, children can feel a bit jealous or create conflicts because they fear their parents won't have time for them anymore. All what kids need is to be reassuring about their forever-one first place in your heart.
In any case, there's no rush to introduce your new partner to your children, even if you feel you've found the good person and have a strong relationship common view. This process takes time. Never forget that this is also a big step for your kids and that if this relationship ends at one point, your children can get hurt too. Specialists tend to advise to organize a first meeting in a neutral common place such as a restaurant, a park or a museum, as no one would feel like an intruder.
It might take time for your children and your new partner to get to know each other. Don't panic if they don't talk much at the beginning, they need time to build their new complicity. Most oft he time, kids are quite happy to find out a new member in their family if they realise it brings more happiness, fun and conviviality in their house.